Excellence in business: People
"The key to managing a company is to love people, the rest comes behind", Amancio Ortega, CEO Inditex.
THE SOUL OF THE COMPANY
The key for companies to differentiate themselves is no longer in what they do, in the product or service, but in how they do it and, to a great extent, in those intangibles that generate emotions, passion and feelings.
Is it true that the business model that allows us to be sustainable in the future will depend on our people?
What is fundamental, as is our value proposition to the market, will depend, in order to be truly differentiating, on how our professionals act?
THE KEY IS IN THE BINOMIAL STRATEGY-TALENT
The element that generates results is customer orientation and people's leadership. This implies achieving the collaboration and commitment of all, with the achievement of results defined as strategic, paying special attention to talent, which to influence from the daily example.
In short, the Leadership Success Model consists of four axes: customer, people leadership, ideas leadership and results.
THE BASIS OF THE STRATEGY IS IN THE PEOPLE
Ideas about where we want to go cannot be separated from the talent that must make them a reality. They can be relevant and inspiring, but their impact depends on who has to execute them, their competence, their ethics, their commitment.
If these people, in addition to a strategic what, have a why, a consistent purpose, if possible aligned with their own motivations, it is much easier for that strategy to become a reality.
THE IMPORTANCE OF HAVING LEADERS IN YOUR COMPANY
Experience has shown that many organizations do not have a well-defined Leadership Model adapted to their reality. It is a serious mistake to the extent that experts understand talent as a means of positively and decisively influencing others.
Up to 90% of organizational development or entrepreneurial learning depends on managerial quality. At the same time, the recruitment, loyalty and commitment of talent depends on 70% of the reputation and daily example of the leaders.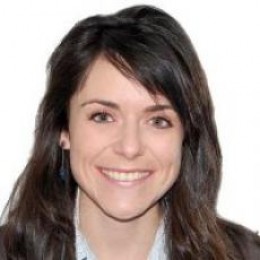 Our commitment is excellence. We are specialists in improving business competitiveness.
We help to improve the efficiency of our customers' processes, through customized solutions based on knowledge and intelligent technology, automation and improvement of their processes, generation of dashboards for decision making and definition and monitoring of their transformation strategies.
We will work as a team, respecting each other and our values, and collaborating to create the best working environment. The value of our services lies fundamentally in anticipating the changing needs of our clients.