Integra participated in the 41st edition of the International Fair of Agricultural Machinery (FIMA) held in Zaragoza to show and reinforce our support to the agricultural sector with our Agrotech project developed hand to hand with Ibercaja.
Through the Agrotech service, Ibercaja offers its farmers an intelligent system based on IoT technology that measures the agronomic variables that affect their crops and allows them to obtain a predictive analysis through indicators and alarms. The data collected thanks to a set of sensors installed in the fields can be visualized in real time through a platform accessible from anywhere. This tool provides farmers with a very valuable source of information that allows them to have greater control over their fields, predict the behavior of their crops and, therefore, help them in making decisions and managing resources.
Integra's collaboration with Ibercaja has allowed new technologies and innovation to be brought closer to a traditional sector such as agriculture. This sector has a vital importance for everybody because it contributes to the proliferation of industry, and economic development. For this reason, it is important to develop technological solutions that promote it, as we have carried out with the Agrotech Project.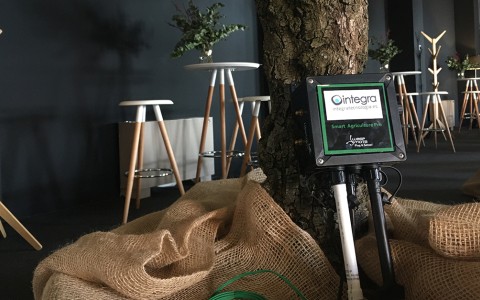 Back