Digital Leadership: Beyond Transformation
We envision digital leadership as an integral transformation based on training and empowering people, contributing to the business sustainability of our clients and, a culture of anticipation.
The ebook that will inspire you on the road to digital leadership
We must be prepared to transform, be agile, flexible and have the tools to innovate with regard to our products and services to deliver the best customer experience.
This e-book aims to help organisations to find the way to transform themselves and develop a more resilient and resistant structure for the times ahead.
Integra model to digitise your business
Companies are facing a paradigm shift that forces them to redesign their strategies and corporate vision to successfully adapt to a complex and uncertain context. Digital transformation and making the leap to online sales are necessary steps for the sustainability and growth of organisations.
The integral digitalisation process of a company must be useful for, among many other things, creating new business spaces. Focusing on e-commerce is an option considered by all organisations as nowadays, consumers are oriented towards this sales channel.
Expert testimonials
To guide and enlighten us on key aspects such as digitalisation, leadership, and transformation, some people and companies who share our vision of innovation share their testimonials.
Leaders for a time of change require digital mindsets, willing to face environments full of uncertainty by relying on the quality of their decision-making processes and who understand that setting an example is not the best way to influence others, but the only one.
Digital leadership success cases
To guide and enlighten us on key aspects such as leadership and transformation, here you are three digitalisation success cases in which Integra has participated by defining strategies and implementing solutions that have helped these organisations to grow.
Creating new business spaces, implementing marketing automation platforms to improve customer segmentation and knowledge processes, advanced analytics, machine learning or IoT technology in detail are some of the success cases that these leading roles will tell us.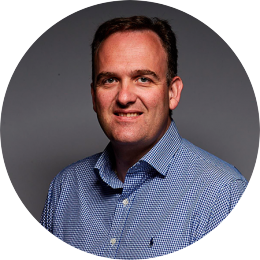 As a technology consulting firm specialised in different technological and strategic areas, we have created an environment of value for our clients that is unique in the sector.
Our team of professionals with a transversal business orientation are capable not only of adapting solutions to the current context, but also of anticipating the future environment.
This is possible thanks to different inputs, such as a long track record, extensive sector experience, top global brands we are partners of, an open knowledge ecosystem and an observatory for talent management.