Report Present and future of the internet of things and Industry 4.0
Coexistence and potential relationship of the Internet of Things and Industry 4.0 in the industrial sector in Spain.
TRANSFORMING THE NEW PRODUCTIVE SECTOR SO AS NOT TO BE LEFT BEHIND
The proliferation of new business models today, thanks to technologies such as the Internet of Things (IoT), forces companies to look ahead to new challenges.
The Internet of Things becomes a protagonist technology not only in industrial processes but also in our lives, assuming forms of relationship and interaction more and more technified.
KEYS TO IOT AND INDUSTRY 4.0
We will answer questions about who should lead the processes of innovation and transformation.
We will know the starting point to apply the ideas of Industry 4.0, and we will reflect on the binomial manufacturer solutions versus community oriented free development.
The maturity of IoT will come, moving from proof of concept to global initiatives.
HOW REAL IS IOT AND INDUSTRY 4.0?
In the study you will find the results of surveys conducted with more than 200 people about the knowledge and implementation of the Internet of Things as a driving tool of Industry 4.0.
Although the market and technological needs prevail in the use of IoT in the Spanish Industry, almost 44% of the initiatives are executed internally with company resources, without having external experts.
THE INTERNET OF THINGS AS THE PROTAGONIST
Although IOT and Industry 4.0 are intimately related, they can coexist separately within the industrial sector in Spain. Companies face a major challenge: to continue to gain competitiveness in an increasingly global market without losing quality in their production.
The Internet of Things, as an enabling technology of this Industry 4.0, is characterized by the leadership in applicability that may not come only in the hands of traditional technology areas within companies, but will require the prominence of other areas such as marketing, sales or operations, requiring new professionals trained for this purpose.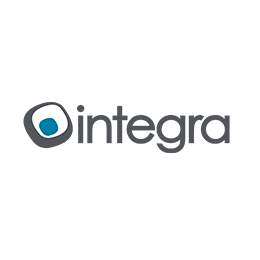 We get involved to get to know your business and the way your customers relate to your brand.
We define the scope and propose several scenarios for the IoT project to increase your productive efficiency or improve the interaction with your customers through, for example, a new sales device.
Knowing your assets and how to connect to them to generate new business models from the information gathered is the key to any IoT project.
We design the layer of devices, systems or things that generate and/or must generate relevant data for your business, as well as the connectivity between them to guarantee the collection of information.